The SBID is happy to spread the word about great events and programs happening in the community. Stay tuned for news on upcoming events. Have an event you want to list? Contact us for more information.
Upcoming Events
Utilizing Social Media – Tips, Tricks, and Killer Content
Presented by:   Molly Solberg, MAS Marketing 
Date/Time:   Wednesday, June 7, 8:30 am – 12:30 pm 
Location:   University of Wisconsin – Superior, Yellowjacket Union, YU 204
DESCRIPTION
You can't ignore Social Media any longer. Learn which platform is best for your business, learn how to create killer content, view insights to review content, and learn the basics to create an ad within social media.
Workshop Participants will:
Learn about each social media platform – pros and cons (Facebook, Twitter, Instagram, Pinterest, and LinkedIn).
Learn how to create content for social media.
Learn how to schedule content.
Learn how to view and interpret your social media posted content.
Learn how to create a social media ad.
PROGRAM FORMAT
Welcome/Introduction
Overview of Topic, PowerPoint Presentation
Activity – Small Group
Activity Discussion to Report Findings to Full Group
Continue PowerPoint
Conclusion/Evaluations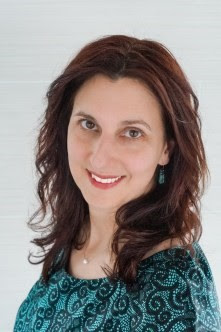 Molly Solberg has 17 years of experience in marketing, PR, sales, social media and digital marketing. She loves to train businesses to market themselves and gives them the tools and training to do so. Molly is the founder of the Social Media Breakfast Twin Ports (#SMBTP), a group with over 650 members. She is also a member of the Duluth Area Chamber of Commerce, Hermantown Area Chamber of Commerce, Glensheen Adivisory Council, and Canal Park Business Association (Past Board Member). Molly was recognized for her entrepreneurial efforts as a 2017 Joel Labovitz Entrepreneurial Success Award Nominee.