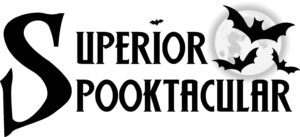 DATE:                    Saturday, October 21, 2017 from 11 am – 2 pm.
LOCATION:        1215 Banks Avenue (parking lot)
FEES:                    $20 for 10 'x 10' space before Oct 13th  ($30 after Oct 13th).    Non-profit rate $10 ($20 after Oct 13th).
REGISTRATION IS NOW CLOSED! All vendor spaces are now full. Thank you to all that will be participating!
Vendors will be set up in the parking lot at 1215 Banks Avenue. Activities for the day include the Pumpkin Patch event and the 3rd Annual Spooktacular Halloween Parade.  We will again host kid's games and activities, plus free pumpkins for the first 300 kids.  Questions call Jodi at 715-394-3557 or email rochonj@superiorbid.com.